Wedding at Goodwood Park Hotel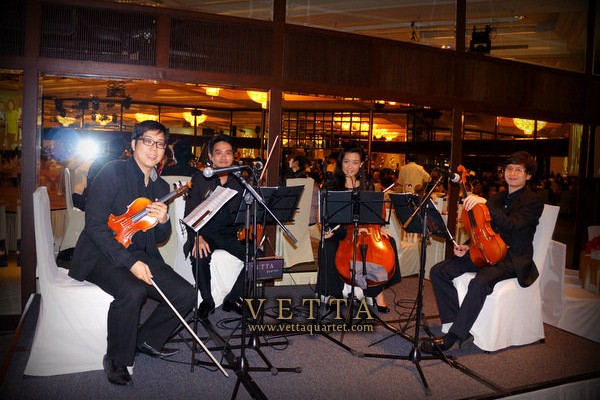 Jason and Callista's wedding dinner was held at the Windsor Ballroom of Goodwood Park Hotel on 18th May. With Vetta's pool of experienced string musicians, Jay was able to lead one team for this wedding dinner as Wen Jin led another team for a wedding dinner that was taking place concurrently at Marina Bay Sands.
Looking at something different from the usual, Jason and Callista chose to have us play "Theme from New York, New York" as they made their entrance into the grand ballroom.